Blog Archives
I am SO excited to announce "The Ultimate Middle Years Giveaway and Blog Hop". This event has been designed with you amazing middle school teachers in mind, by myself and partner in crime

Ann Marie Smi

th 

author of

 Innovative Connections. If you haven't visited Ann Marie's blog, go, visit, follow! Her writing style is very accessible and a pleasure to read.You'll want to check out her "Freebies" page, as well as the "Innovative" teachers that she so graciously spotlights. She's also got TONS of resources for you to browse, in her TPT Store. 
We've worked really hard to create an awesome giveaway and blog hop aimed just at middle school teachers, so you're in luck. Of course we couldn't have done it alone! We have 30 fantastic teacher-bloggers helping us with this event. They've donated products and shopping sprees in their stores, and have come together to create our blog hop challenge. All for you! So let's get right to it.
We have $300 worth of prizes to be won thanks to the generosity of everyone involved in this event. That's simply amazing to me. These products and shopping sprees have been split into three prize packages for three lucky winners. One of these three winners will receive the "grand prize" which contains about $125 worth of resources and shopping sprees. Someone has to win. Why not you? Check out the list below of all the prizes that have been donated. You'll find the Rafflecopter widget at the bottom of this post to enter the giveaway. Lots of different ways to enter and more entries mean more chances to win! 
This giveaway and blog hop event runs August 25th-27th, ending at 12:00 am EST.
We could have just given you the chance to win prizes – that alone would be pretty fantastic. However, because middle school teachers are so special – we've decided to do just a little bit more for you.
There are 24 bloggers involved (plus Ann Marie and I) in this blog hop challenge. Each blogger is highlighting another in the hop. For each blog, there is one question to answer on the form below. Answer the questions on the form correctly (might as well follow the blogs while you're there) and you'll be rewarded – big time!
Our oh-so-generous teacher-bloggers have donated a truck-load of goodies to go to EVERYONE who successfully completes the blog hop! A great way to start off the new school year, wouldn't you say? 
I'm not going to list everything that's included in the package – but let's just say that there's something for everyone. Perhaps even better than these resources, is the collection of blogs that you'll create for yourself, at your grade level, to refer to and benefit from all year long!
At the bottom of this post, you'll find the collection of the blogs that are participating in the blog hop, as well as the entry form.
Prize List and Donors
$15 to Spend in Addie's TpT Store!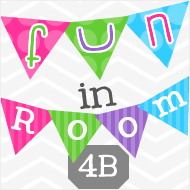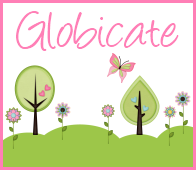 $5 Spree in Heidi's TpT Store
Kristen Bowers' 101 Writing Prompts for Fall!
$10 Shopping Spree in Madame Aiello's TpT Store!
Homophones: Lessons, Homework, Tests, Writing
Shopping Spree in Andrea's TPT Store for $10
$15 Shopping Spree in Hojo's TPT Store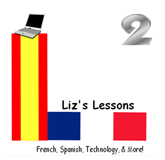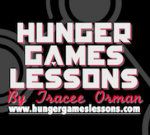 $20 shopping spree in Tracee's TPT Store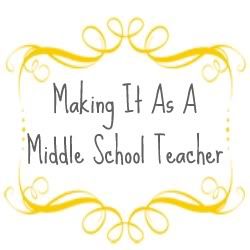 Lacie's Data & Probability Scoot Game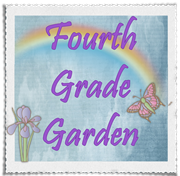 Jennifer's Survival of the Fittest Bear Hunt Game

1 Item of Choice from Joy's TpT store!
Any 3 Items from Lori's TPT store!
$15  Shopping Spree in Amy's TpT Store!
Your Choice: 1 Item from Science Penguin's Store!
TED Talks Viewing Guides!
Kristine's Classroom Procedures to Teach!
25 Frames Clipart from Oxana's Store!! 
$10 Worth of Products from Teresa's TpT Store!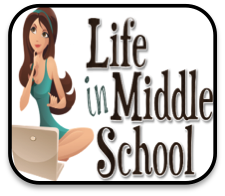 $15 Shopping Spree in Lauren's TN Store!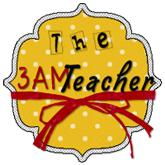 $25 Shopping Spree to Innovative Connections' TpT Store!
$25 Shopping Spree to Lessons from the Middle's TpT Store!
__________________
Thanks to all of the awesome teacher-bloggers who are a part of this event. We couldn't have done this without all of you!
A special thank you to Ann Marie – it's been great to collaborate with you – you rock!
__________________
Enter Giveaway Below
a Rafflecopter giveaway
  Let's start this blog hop now!
On Liz's Lessons, written by Liz Bucrek, you will find secondary French and Spanish teaching resources, and teaching tips. She also does monthly instructional resource updates that include links to great websites for teaching with technology in any subject area!  She posts freebies on her blog on a regular basis as well. If you are looking for activities that use Web 2.0 tools, or holiday activities you will find them there as well.  
Young Teacher Love is a 5th Grade blog that offers ideas, tips, strategies and best teaching practices to its readers.  The author, Kristine Nannini, has a deep passion for educating and spending time with children as well as sharing ideas with other amazing teachers. She loves creating lessons that make learning new concepts fun for all of her students, and she loves to create room decor that makes their learning environment a cozy place to go everyday.
That should give you a great start on the blog hop!